The First 2D-Health Mini Symposium took place in London on the 24th of April 2018.
It was a very nice event and the first opportunity to have in the same place all the people involved in this project, PIs, Postdocs and the members of the Advisory Board. In these event the leaders of the four Research Themes gave an introductory presentation about the topics of the research focusing on the state of the art of the technologies studied. Three keynote speakers gave spoke about three important aspects of the biomedical technologies:
Prof Michelle Bradbury from the Memorial Sloan Kettering Cancer Center of New York talked about her experience of Clinical Translation of Nanotechnology
Dr Hannah Maslen from the University of Oxford gave her view on the ethics of the Nanotechnology
Dr Daniel Chew from Galavni Bioelectronics gave his talk focusing on the industrial front of the Graphene based technologies.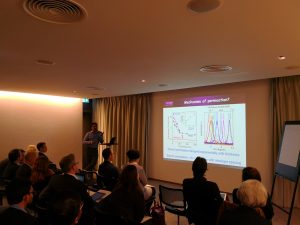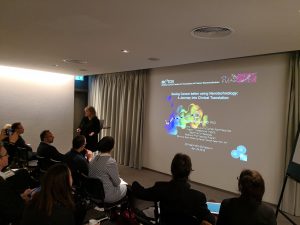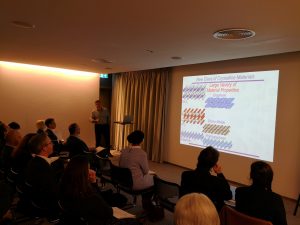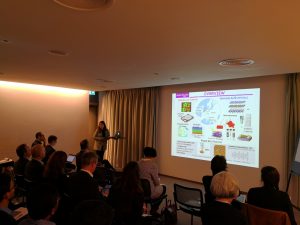 See you in Manchester in
April 2019